Debt collection had never been so easy and effective!
Prime Collect is a system which was developed on the basis of many years of experience and know-how of the industry. Now, thanks to Prime Collect you can easily start the debt collection process by yourself. At Prime Collect we take care of system automatization so you can save time and money but still maintain control over collecting your receivables.

Debt collection for everyone
If you represent a company with unpaid receivables or when you are an agent of creditor, Prime Collect is the right place to start the collection process. Begin with sending custom payment requests, control the status and easily assign cases to professional debt collection agencies

Years of experience
Prime Collect is an answer to unmet needs of those who need backup while they try to collect their receivables. Our goal is to ease your life by letting you control the automated process of debt collection. Trust our knowledge and expertise.
Powerful network
Thanks to our business partners in over 150 countries in Europe, Americas, Asia, Africa and Australia we guarantee global reach of every service we offer. We provide comprehensive support of experienced representatives with very good knowledge of local markets, practices and regulations.
For who:

Freelancers, self-employed,
small companies

Law firms, managers, mediators,
debt collection agencies
Big companies,
corporations
Reasons to choose PRIME COLLECT
Access on-line – no matter where you are and what device you are using

Easy integration with client's internal IT systems through accessible API

Security and multiple options of defining access to the system

Control of foreign and domestic debt collection processes

Complete record list containing all debtors and debt collection cases entered into the system

Additional services as an in-app purchase (i.e. credit reports or debtor's visits)

An option of assigning a case to a debt collection company. International or local – no win, no fee

Fully automated reports and statistics

Preventive stamp for all your documents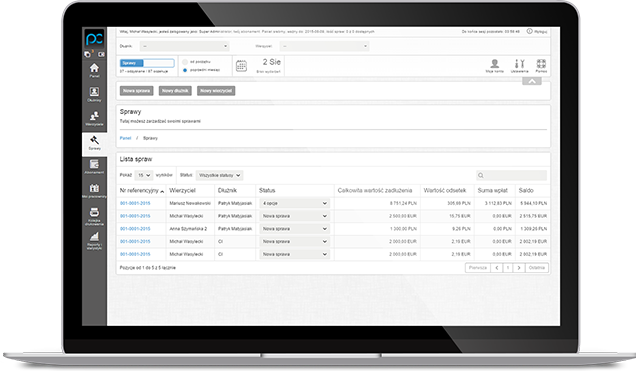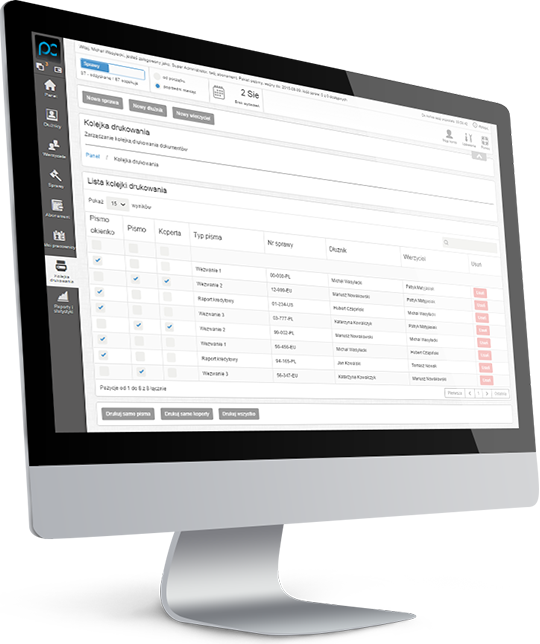 How are we different?
We give you the ability to self-start a collection procedures for all overdue receivables

You can automatically and free of charge, assign a case to a local or foreign debt collection company

You don't need a translator – payment requests are generated in the debtor's language in accordance with applicable legal regulations

We are a multi-platform service (Win, OS X, iOS, Android)

We ensure security of personal data

We provide a professional management of user's access rights in the system

We keep an archive and records of all debtors and recovery proceedings

You have an access to the registry of events and system operations

You can use a PDF and XLS

We let you import and export the data in the system

In case you'd like to assign a batch of cases to the collection company feel free to negotiate a fee for recovery of your receivables
Types of Subscriptions
*All prices are subject to taxation. There will be a 23% VAT tax added to your subscription price.